Ultimate Concrete Coatings
Concrete Coating Services in Tempe
Could the concrete at your Tempe home use an upgrade? Concrete resurfacing can bring new life to patios, pool decks and more!
Concrete Coating Services in Tempe Arizona
Life Lived Outdoors
Your Tempe home is the place where great things happen! Family gatherings, holidays, pool parties and more happen in your outdoor spaces. However, after years of high traffic, you might notice that these areas are starting to show some wear and tear, like a faded and chipped patio or cracked pool decking. Or maybe you're just tired of plain, old, boring concrete.
new dream
Don't Replace. Resurface!
Whatever your situation, you DON'T have to remove the concrete and start over. Instead, let Ultimate Concrete Coatings bring new life to all of the concrete surfaces outside your Phoenix home. And just because it's affordable and practical, doesn't mean it can't be beautiful, too. Ultimate Concrete Coatings offers a wide variety of techniques and services dedicated to making your concrete surface a reflection of your overall home, décor preferences and unique lifestyle.
Our services include:
Decorative stamped concrete overlays
Epoxy coatings including solid, multi-colored and metallic options
Hand trowel textures
Natural stone-like finishes such as granite, slate and flagstone
Surface coatings comparable to Kool Deck, which keep your outside areas barefoot friendly in the hot Arizona sun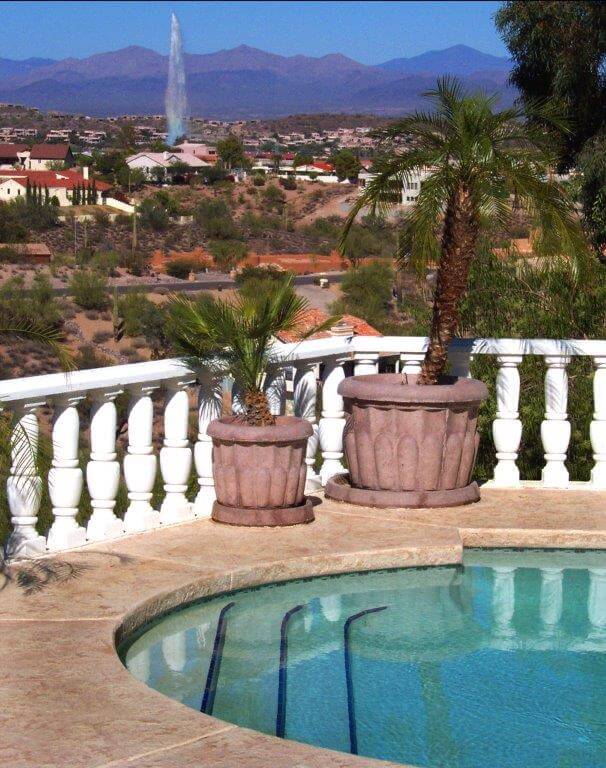 No matter the size of your space or budget, Ultimate Concrete Coatings can design and install the perfect epoxy garage flooring for you!
Call us today for a free in-home estimate. Our professional staff will work with you to choose and customize the right coating, then you can sit back and relax while we transform your garage floor.